OUR WORK HAS BEEN FEATURED IN:
"Patrick's creative ideas brought to the team were an indispensable part of our digital operation. This work played an important role in our social media strategy which ultimately played a big part in helping Donald Trump win the election."
Brad Parscale
Digital Director for Donald J. Trump for President, Inc.
"Vici Media really understood what we were trying to accomplish in today's online landscape and had the expertise to get us there. The process was organized, creative, timely and professional, and clearly put us in a position to grow our organization."

Theresa Kosmoski
Texas Federation of Republican Women, President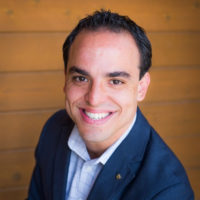 "Vici Media delivers top shelf results every single time and give their customers a phenomenal experience along the way. They're the top media company in Texas politics."

Luke Macias
Macias Strategies
"Vici Media integrated my entire online presence. From managing web development to social media management to email campaigns, their services are an essential and effective part of my campaign."

David Simpson
Three-Term Texas State Representative
"Vici Media's dedication to building intentional relationships with clients facilitated the construction of a beautiful, functional website geared towards activating our grassroots base."

Katherine Franklin
Ohio Right to Life, Director of Communications
Are You Ready to Kick A**?
Vici Media Group was born to tell ambitious stories and create the most compelling designs that not only captivate but ignite a new generation of thinkers, communicators and doers. We're a disruptive and passionate group of creatives that love partnering with cause-driven people aiming at bold goals and looking to kick a**.